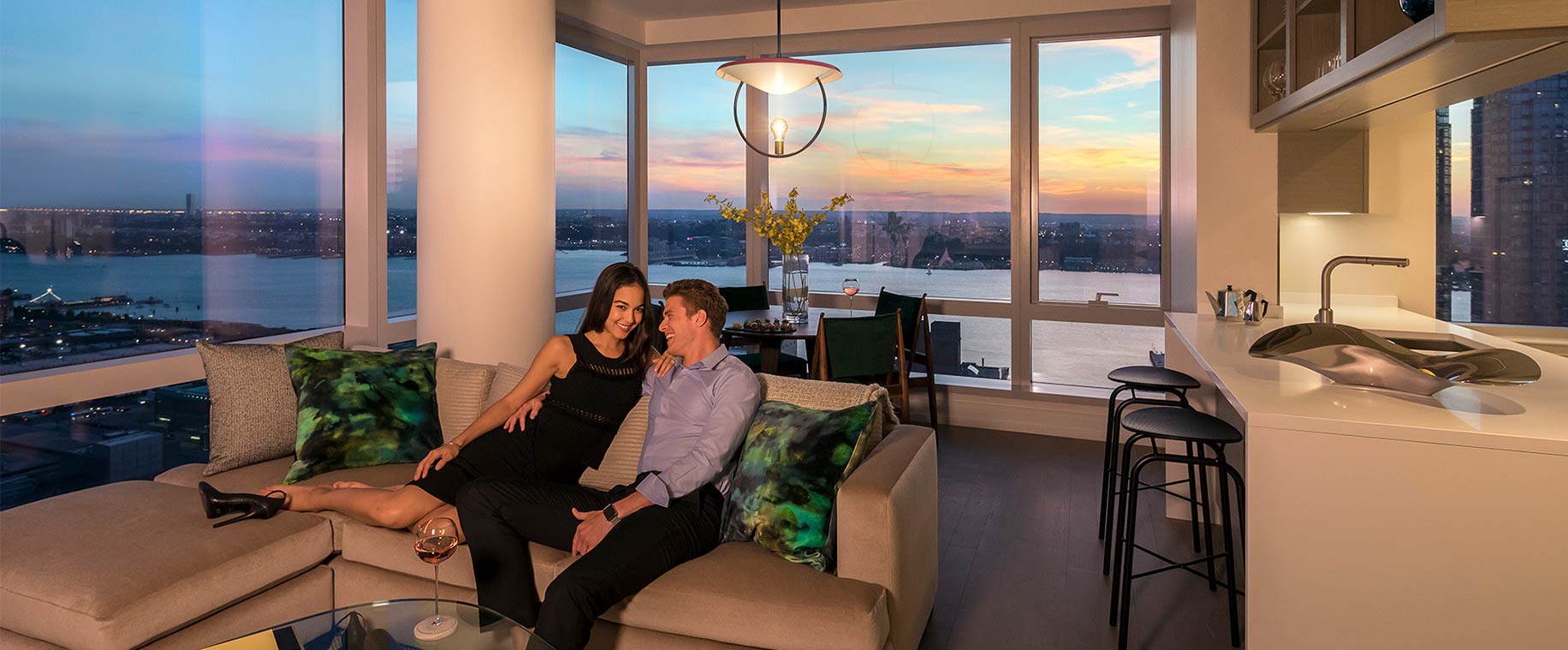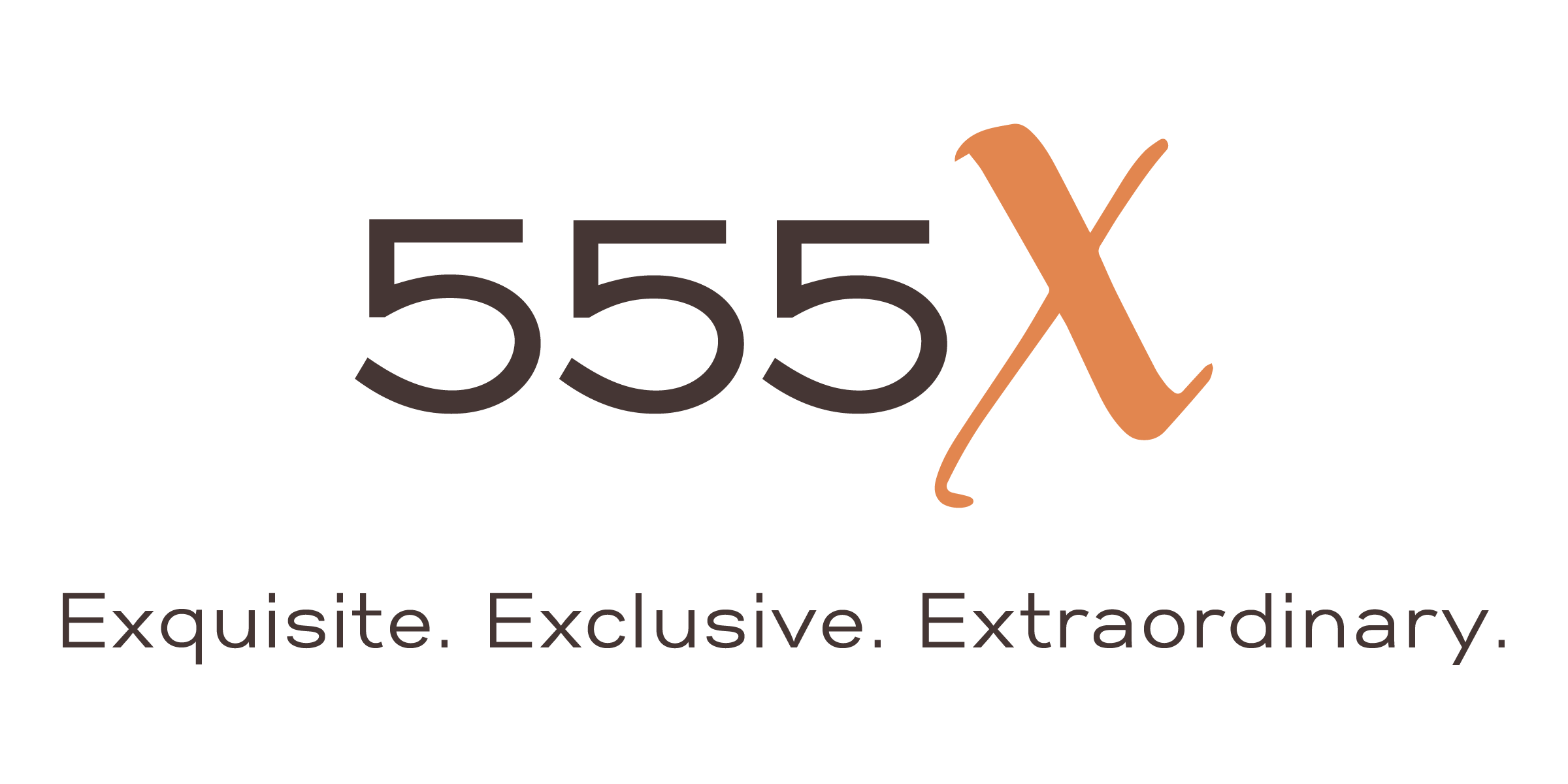 Live above it all. Rise to the upper floors at 555TEN to discover the unique collection of residences called 555X. Here, your views of the city are even more extraordinary, with sky-high panoramas that stretch from the Hudson to Brooklyn. Here, your home is even more exquisite, with custom paint palettes and light fixtures curated by interior designer Paris Forino, eye-catching kitchen backsplash and chef-grade appliances from Miele, and exclusive perks that further elevate the lifestyle of each resident who calls 555X home.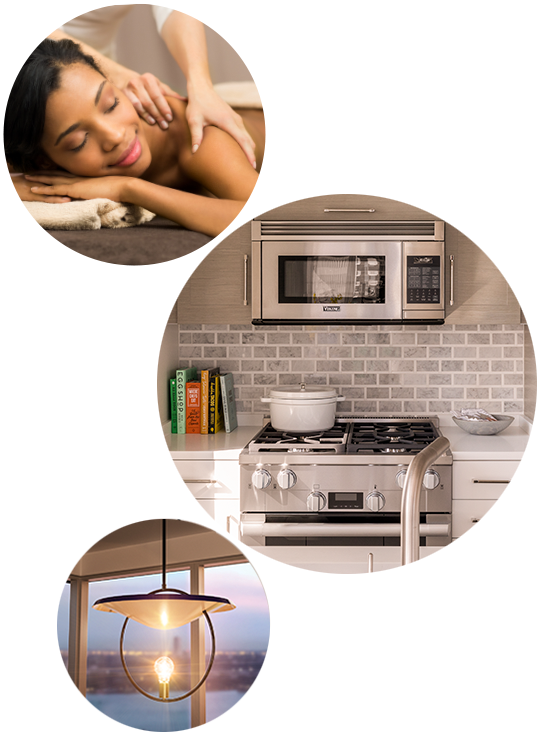 555X residents enjoy these exclusive perks:
• two complimentary personal training sessions
• one complimentary massage
• complimentary WiFi
• special rates on onsite pet care from Throw Me A Bone
• prioritized bowling alley reservations
• special cabana privileges
• discounted valet parking
…and these exquisite details:
• top of the line kitchens with appliances from Miele
• custom-designed light fixture by designer Paris Forino
• choice of bespoke paint palette for your home
Make 555X truly your own. Begin by choosing your color scheme. While everyone at 555TEN enjoys the EXTELL choice between light or dark hues for their kitchen, bathrooms and floors, 555X residents can choose from a range of paint palettes selected by Paris to create a custom look for your living room or bedroom — professionally completed before move-in. It's just another shining example of how 555X combines an extraordinary lifestyle on top of exquisite luxury.

Building
Unit
Layout
Price*
Please enter your contact information so our staff can better assist you in the selection of your home.
Please complete all required fields*
Thank you!
Our Staff will contact you in the near future.
Contact an agent for more about becoming a 555X resident.
555 Tenth Avenue at 40th Street • New York, New York 10018
LEASING HOURS: 10am – 7pm Monday thru Friday, 11am – 6pm Saturday, 10am – 6pm Sunday
212.563.5553 • HELLO@555TEN.com
COMPLETE THE FORM BELOW TO HEAR FROM A MEMBER OF OUR LEASING TEAM.